GRoller - Paddock Stand Replacement Medium
Check Pincode for Serviceability

Description
Grandpitstop focuses on Making Bike Rides Safe and Comfortable through its innovative designs. GRoller is an ideal replacement to a Paddock Stand and can be carried along with you anywhere on your ride. It's small size and light weight makes it easy to fit in your travel bag and helps you lube and clean your Motorbike chain after long journeys. Weight only 799 gm, this can easily take any bike up to weight of 220kg and Rear Tyre width of 180mm. Now you just have to roll your bike over GRoller to do Chain Cleaning, Lubrication, Tyre inspection etc. Suitable for all mid-sized motorbikes.
What makes it better than others??
Easy To Use – DIY
Compact - Perfect Companion for Long Rides
Single Person Job
Perfect Paddock Stand Replacement
Can be used for Both Wheels
Easy To Use – DIY
Just Roll over you rear bike tyre over GRoller and rotate wheels easily for chain cleaning and Lubrication, Tyre Inspection etc. There's no need to put any extra effort in rotating the wheels with GRoller.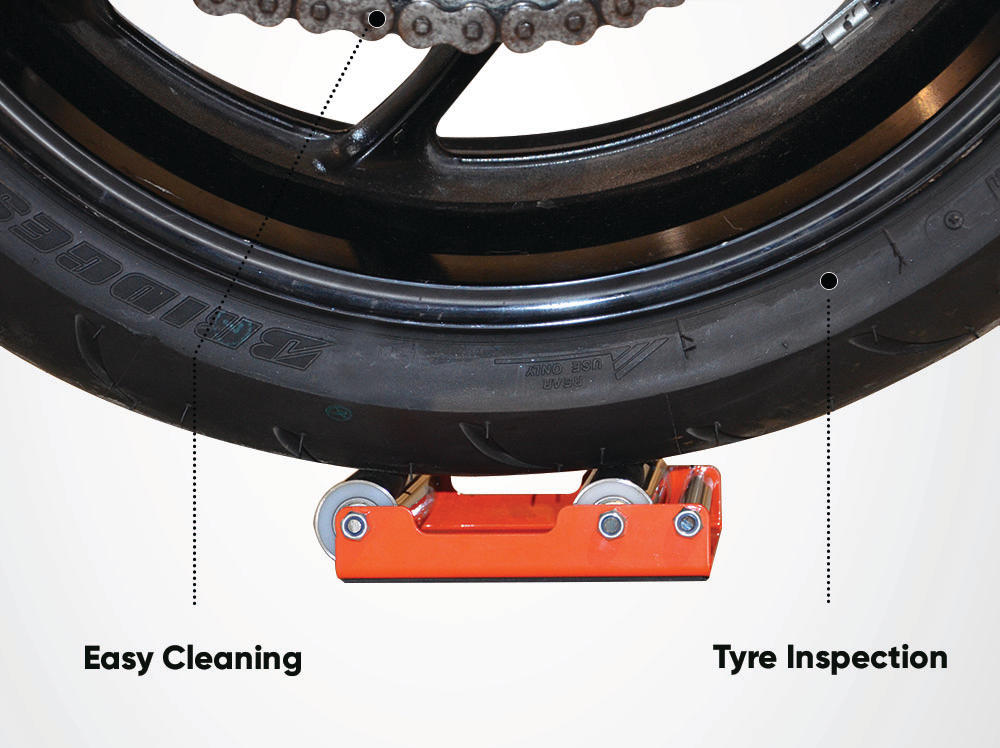 Compact - Perfect Companion for Long Rides
Weight only 800 gm and with the pocket friendly size that fits easily in your palm, GRoller can be carried easily on your rides which is not possible with Paddock Stands.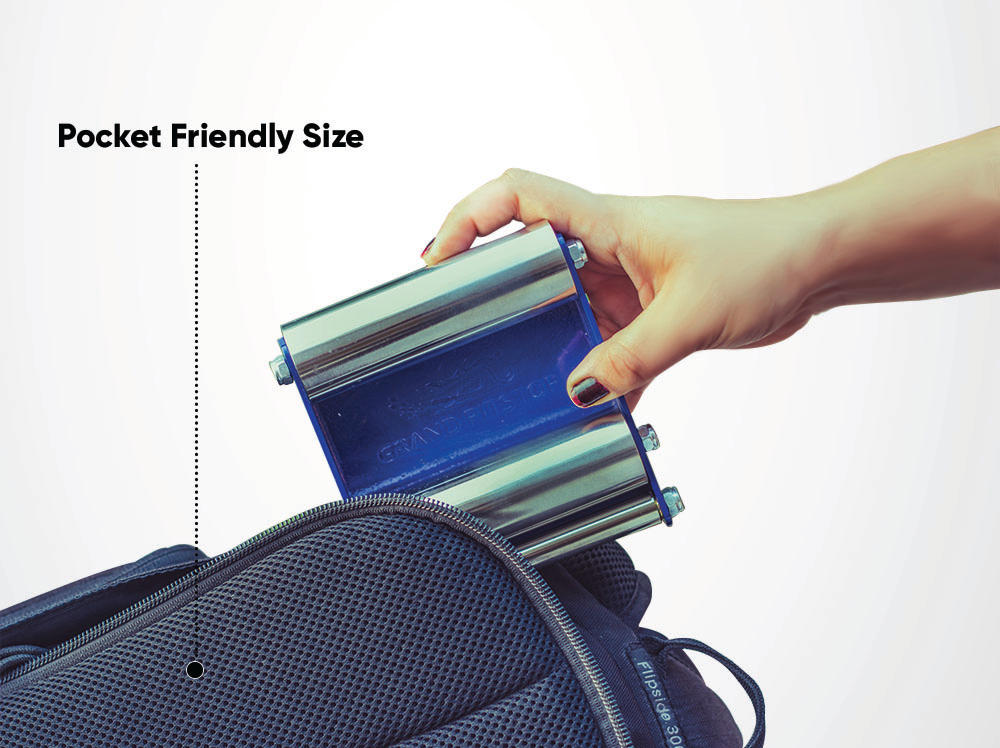 Single Person Job
The GRoller can be easily used by a single person without taking help from neighborhood friends whereas in Paddock Stand it becomes difficult to mount and un-mount Bike alone. Thus it is safer alternate as it reduces the risk of Bike fall.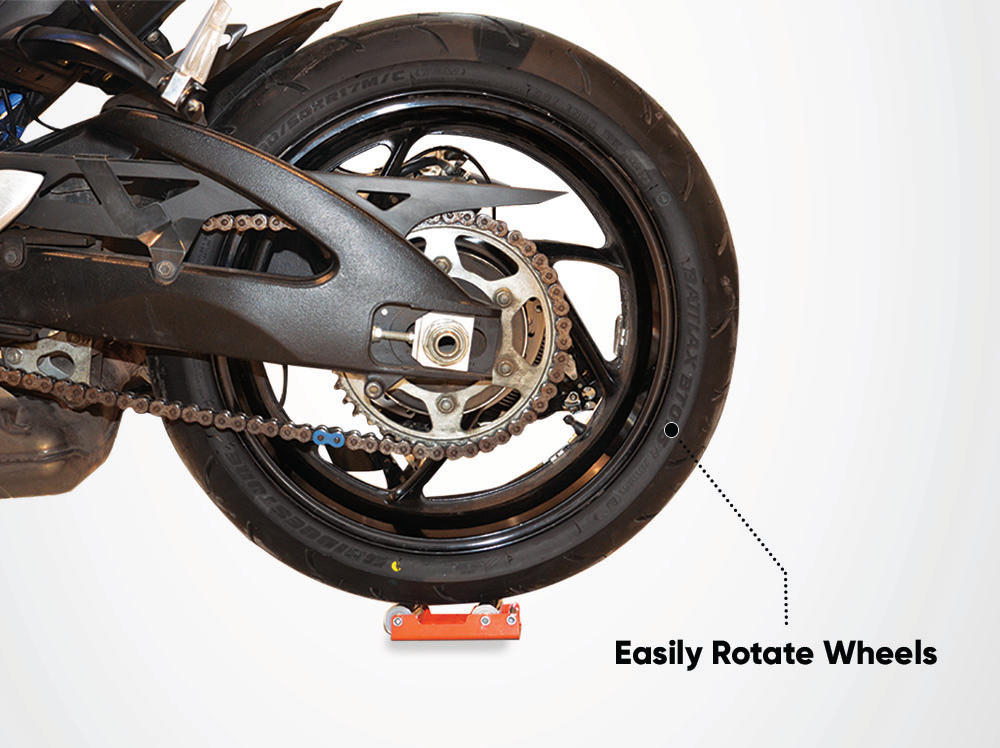 Can be used for Both Wheels
Only one GRoller is good for both the wheels - No need for front and rear paddock stands. GRoller saves your cost of buying two separate paddock stands for front and rear wheels as it can be used to rotate both the wheels without any additional cost or effort!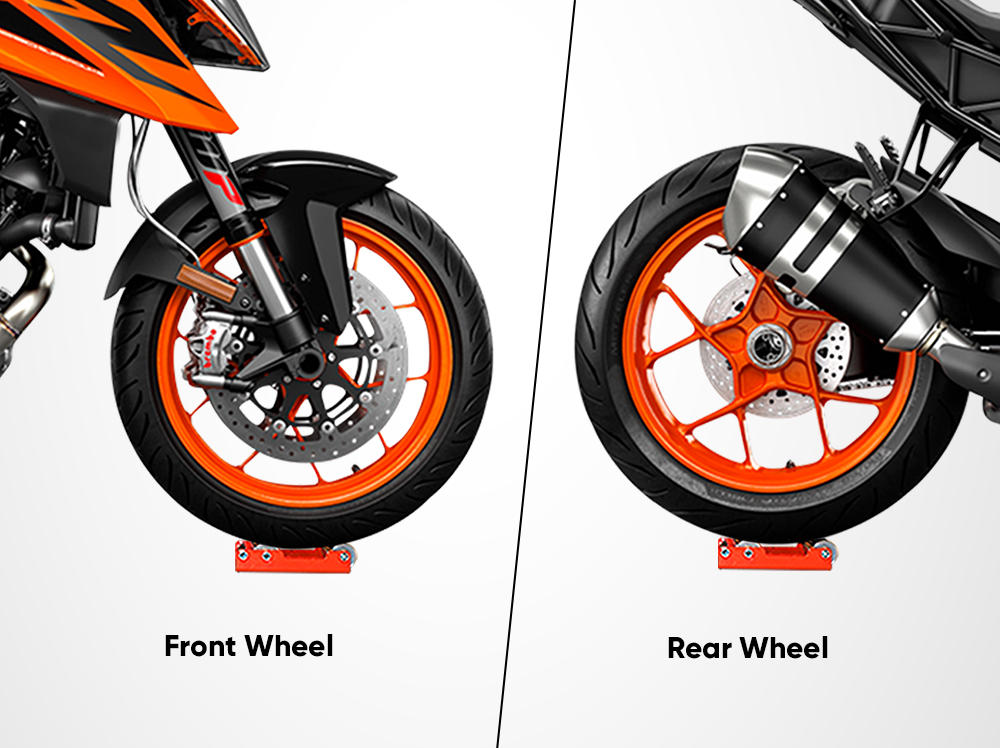 Specifications
Best Suitable For Bikes With
Weight : Less than 220 kg Tyre Size: Less than 180 mm
Dimensions
25.4 x 12.7 x 25 cm
In the Box
GRoller Medium, Instruction Manual
Material
Stainless Steel & Steel
SKU
RollerM
Weight
799 g
Related Products